CNN - How to sleep better — kids and grown-ups alike
•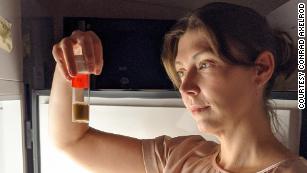 I sat down with CNN to talk baby and adult sleep. Read the full article here
Like many moms, Sofia Axelrod found the lack of sleep really hard after giving birth. But unlike many moms, she refused to accept that the exhaustion was inevitable.
"Sleep deprivation is
so detrimental
," said sleep consultant Axelrod, who is a neuroscientist at Rockefeller University in New York. "I didn't just want to suck it up and think, yeah my life for now on is going to be permanently damaged."
Axelrod learned that parents' brains -- mostly moms -- are wired to care for a young child. Nighttime noises, tame or savage, will jolt many of us awake. Even when the baby is capable of self-soothing. Even when we are so, so tired.
Read on