Dr. Sofia Axelrod on Health Careers with Dr. Marn
•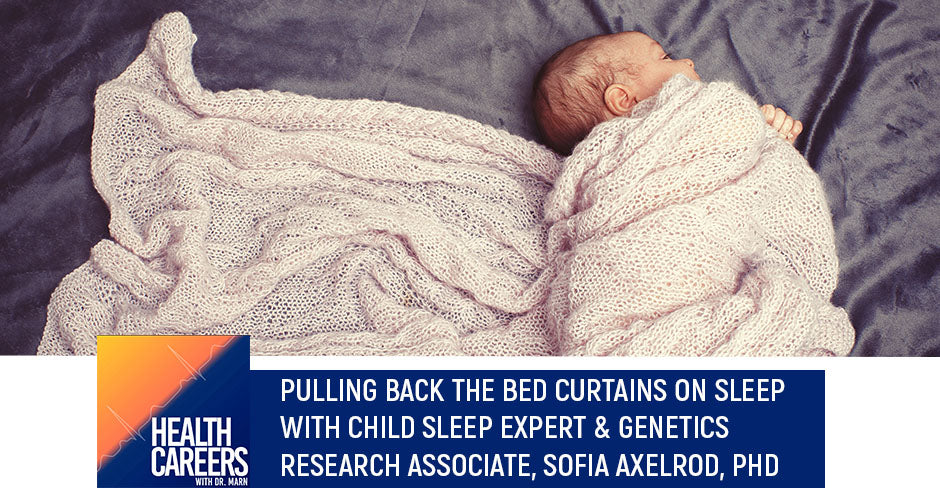 Dr. Sofia Axelrod was featured on the podcast Health Careers with Dr. Marn. 
"Whether you're a parent who has trouble making the young ones sleep properly or someone who is just curious about the mechanics of sleep, this episode is going to open your eyes to sleep. World-leading child sleep expert Dr. Sofia Axelrod's everyday job is to pull back the bed curtains on the fundamentals of why and how we sleep. Dr. Sofia works closely with Nobel Prize winner Dr. Michael Young at the Rockefeller University in New York. Inspired by her expertise in sleep and chronobiology, and her experience as a mother, Dr. Axelrod wrote a book on baby sleep called "How Babies Sleep." She created Solaria Systems in 2019 with the intention of developing sleep, science-based, digital, and lighting technologies. She also has a baby sleep app called Kulala, which was launched in 2020. Listen in as she joins Dr. Richard Marn in this conversation that takes us back to the time when she was studying fruit flies and the interesting trajectory that catapulted her to her current niche."
You can listen to the podcast, as well as read the transcript, here.